How Sunsuper makes grants shine
Posted on 18 Oct 2019
By Stefanie Ball, Funding Centre
Our Community sister enterprise, the Funding Centre, helps charities, not-for-profits and businesses find suitable grants from among the billions in funding distributed each year in Australia.
So what makes some grants more popular than others?
Dreams for a Better World has been among the Funding Centre's top 10 most popular grants programs - as measured by the number of "clicks" its online directory listing attracts - every month for the past six months.
Funded by the Brisbane-based industry superannuation fund Sunsuper, Dreams for a Better World awards $150,000 each year in grants to not-for-profit organisations and small businesses working to improve the lives of people in their communities. The 2020 rounds begin in February.
There are four rounds under the program, with the 'Better Living', 'Brighter Futures, and 'Active Community' rounds awarding grants of between $5,000 and $50,000 to not-for-profit organisations, and a 'Better Business' round which awards between $5,000 and $15,000 to small business owners and social enterprises.
The program receives more than 1000 applications each year, and selects 12 grant recipients. For each grants round, a public voting process is used to select grant recipients from a shortlist.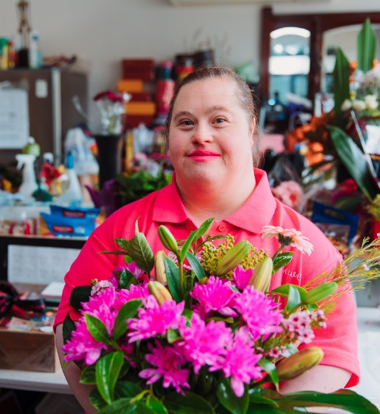 We spoke to Sunsuper's Alice Andrewartha about the program, how they promote it, and seek lessons for other grantmakers.
AIGM: How do you promote your grant program?
Alice Andrewartha, Sunsuper: Sunsuper runs several campaigns throughout the year on Facebook, regularly updates its website and sends quarterly newsletters to its email database. The structure of the program means that several campaigns can run with different messages, targeting different community groups four times a year. This helps build awareness and engagement with the program.
Time was also invested in looking at Google Analytics and understanding where users were coming from and how they were engaging with the website. This led to identifying all the grants databases that had information listed about the program and ensuring the information was accurate and up to date.
Why use a public voting process?
The two-week campaign allows grantseekers to reach out to their networks and community in new ways and ask people to get behind their dream, by simply voting for their cause instead of asking for donations or volunteers again. Some unexpected benefits from this short burst of engagement include new relationships, an increase in volunteers and additional donations for the finalists involved.
During the round one voting campaign this year, a supporter of Thread Together, a NSW-based charity that distributes excess fashion retail stock to people in need shared its 'Vote for us' post, and another donor, who heard of the not-for-profit during the voting, reached out and actually gave Thread Together a significant donation.
What advice do you have for other grantmakers?
It is vital to understand which audiences are engaged with the program, what content they are most likely to respond to and have a clear call to action - all this information can be found through Google Analytics, Facebook reporting and EDM reports.
It is also important to build relationships with grant recipients and grantseekers. Be responsive to queries, understand why people may have difficulty submitting an application and quickly resolve any issues. Understanding how and when people submit an application is also a good insight, so make it as user-friendly as possible. For example, allowing people to download the form in a Word document means they can start work right away before they copy their responses into the application form.
Previous grant recipients and grantseekers often say that they have had a really enjoyable experience being a part of the Dreams for a Better World program. They say the application form is user-friendly and having the flexibility on how the grant is expensed is a game changer. One grant recipient used some of a grant to cover copyright and licencing, which had been a major roadblock to expanding a program.
Processes and campaigns are constantly reviewed to combat application fatigue and disengagement, because the success of the program comes down to finding and supporting community initiatives that are truly making a difference.
How do you know that the programs you fund are successful?
A simple way to measure and monitor the impact of a grant program is to foster and maintain relationships with funding recipients both throughout and after the length of a program. Once selected, finalists continue to be part of the Sunsuper community and benefit from ongoing relationships with the fund, its partners and staff.
Sunsuper checks in with grant recipients 12 months on from receiving the grants to find out how the grant was beneficial and to offer additional non-financial support including mentoring, connections, or volunteers.
Some grant recipients are also invited to events such as the Dreams Grand Final, Sunsuper Riverfire in Queensland and Nine Telethon, to share their stories of social impact. Nip Wijewickrema, GG's Flowers' co-founder, recently featured on the Sunsuper's New School of Super podcast talking about the importance of work, accessibility and the power of giving back as a business.