How to connect with under-represented communities
Posted on 21 Sep 2018
By Lachlan Pollock, conference correspondent, Our Community
Tailoring your communication style is critical if you want to connect with groups that are under-represented in your grants program, according to the Sunshine Coast Council's community connections team leader, Maggie Cattanach.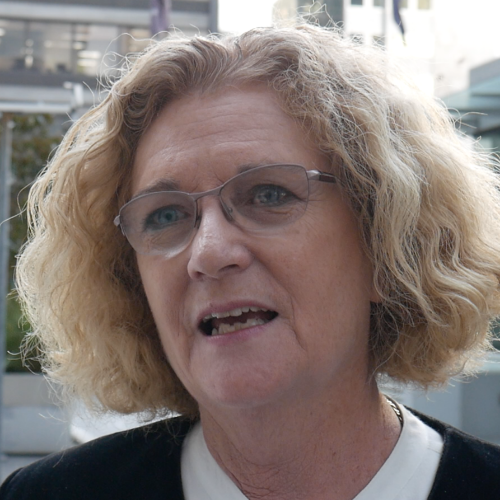 Speaking at the 2018 Grantmaking in Australia Conference, Ms Cattanach offered advice from her team's experience connecting with the First Nations community (defined as Aboriginal and Torres Strait Islander) in their local government area.
The council's March 2016 major grants and events rounds attracted no applications from First Nations groups and no applications for projects relating to First Nations people, even though this demographic represents 1.9% of the Sunshine Coast's population.
"That was quite a shock," Ms Cattanach said.
"Nothing was going to change until we were proactive and actually made them a priority."
Between March 2016 and March 2018, grant submissions for projects from or relating to First Nations people rose from 0% to 8.1%.

From this experience, the community connections team learned the importance of strategic planning, relationship building, cultural capability, targeted program design and targeted promotion.
Strategic planning: Create your reference point
Ms Cattanach said creating a strategic plan is an important step.
The Sunshine Coast Reconciliation Action Plan (RAP) provides the council with guidance in supporting First Nations projects.
The plan is designed to increase social and economic opportunities for First Nations people of the Sunshine Coast.
Relationship building: Connect with your target community
Ms Cattanach was adamant that relationship building is the key to increasing engagement with your target community.
She believes the only way to discover what will best work for First Nations people in your local government area is to build relationships.
"We've learned that you can't engage without significant time spent building trust and mutual respect before talking business."
"You actually have to spend the time to build the relationship before you can engage with a group."
Cultural capability: Understand the complexities
Ms Cattanach also stressed that you need to have the right people for the job.
Whether you employ culturally capable staff or put time and effort into training your existing staff, having people who understand the complexities of indigenous culture is vital to relationship building.
She believes it is important for council staff interacting with First Nations communities to:
be aware of the community's history
be familiar with cultural protocols
acknowledge the traditional owners of the land
have a knowledge of the welcome to country
respect the community's elders
seek endorsement from the traditional owners.
Program design: Tailor your guidelines
Sunshine Coast Council reviewed its grants program to see whether exclusionary guidelines were to blame for the absence of First Nations applications.
"Whilst the criteria was inclusive, we found the way the guidelines were presented may not have communicated to the First Nations community that it is safe and worthwhile to connect with council," Ms Cattanach said.
"Text and standard dot points referring to Aboriginal and Torres Strait Islander people as priorities is not enough."
"It's really important to not just put out government-speak."
The council changed its guidelines to make the language and format more inclusive of First Nations communities. To do this, the council:
used appropriate visuals
used wording that spoke directly to First Nations communities
used video to communicate key messages
spelled out types of projects that could be funded.
Program promotion: Use appropriate platforms
It's important to get the promotion of new guidelines right, according to Ms Cattanach.
Grantmakers must ask themselves whether they are using appropriate platforms to communicate their message to the target audience.
"Standard promotional activities such as media releases, websites, case study videos, local radio, newspaper ads, councillor columns, info sessions, e-newsletters and social media aren't enough," said Ms Cattanach.
"We learned the need to tailor our marketing plan according to the target audience."
The council revised its marketing plan and was able to communicate more effectively with First Nations people by following these guidelines:
Know your community
Have direct contact and offer face-to-face support
Attend and present at network meetings
Send email alerts to the relevant databases
Use appropriate language and visuals.
As the Sunshine Coast Council realised, social inclusion doesn't just happen - it requires action.