Our Community's data science program: Widening the circle
Posted on 07 Feb 2020
By Dr Nathan Mifsud, Data Scientist, Our Community
At Our Community, we've always had an outward focus. We aim to share the lessons we learn to accelerate the progress of the social sector. In 2019, with the support of a grant from Equity Trustees, we took this up a notch, starting a program of activities based on data science. We wanted to ensure that the not-for-profit sector isn't left behind when it comes to generating impact from data.
Our Community's Innovation Lab's first data science project, in 2016, resulted in the publication of Who Gives?, an analysis of data from over half a million donations on GiveNow (our fundraising platform). Since then, Our Community has undertaken increasingly sophisticated data science projects, such as the auto-classification of grant applications (CLASSIEfier). Last year, with the opening of Our Community House, a vibrant co-working space in North Melbourne, we entered a new phase of our mission to support the Australian social sector.
So far, we've taken two complementary approaches: first, we aim to increase the data science capability of not-for-profits. We do this by running data science tutorials, consulting with specific organisations, and sharing the lessons learned. Second, we aim to foster a community of for-purpose data scientists in Australia by running data science events. We hope eventually to build a network that will draw university and corporate partners to social sector organisations and projects.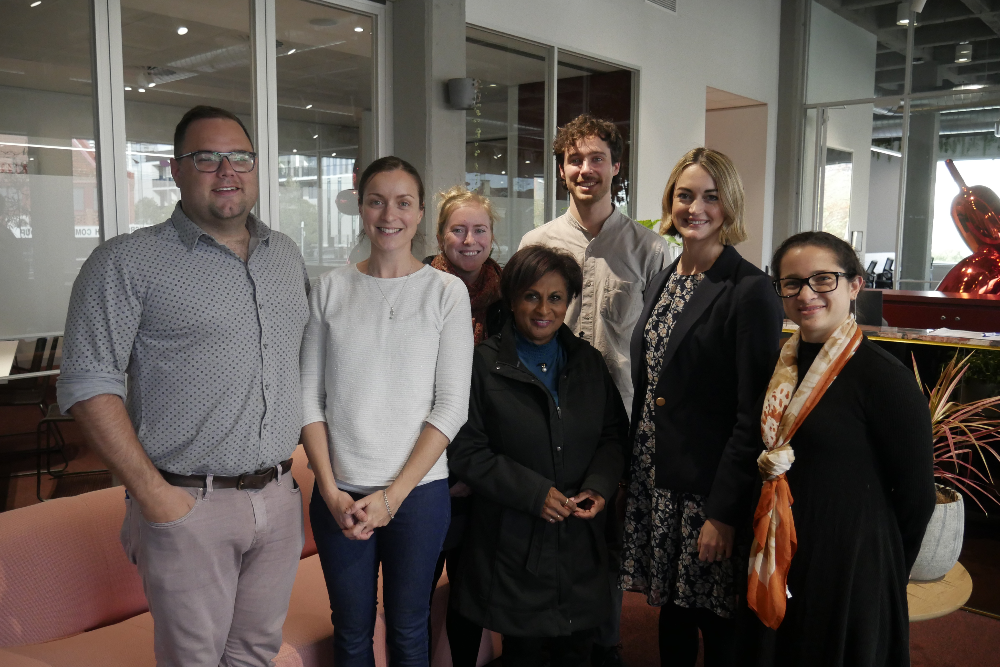 Our first five tutorials reached 74 staff from 43 different organisations. Participants learned about a modern, team-based approach to data science, typical uses and sources of social-sector data, and the dimensions of data quality. They also reflected on the possibilities for their own organisations with the aid of our not-for-profit data reference framework. Feedback indicated that the tutorials helped participants to broaden their perspective, to "see where other organisations are at" in their own data transitions, and to clarify their thinking on data strategy, visualisation and interpretation.

We began partnerships with several Victorian not-for-profits, including Berry Street, a child and family services organisation, and TaskForce Community Agency, which supports people facing serious disadvantage and addiction. The projects have entailed over 300 hours of work so far, and involved a data quality review of a client information platform, and an analysis of client demographics and service use, with the aim of enabling the organisation to make better strategic decisions. We also provided consultations to several smaller groups based at Our Community House.
In April 2019, we started a meet-up called Data for Social Good Melbourne, and we've run nine events since, attracting over 190 attendees. In these sessions, participants learned about how data science is applied in fundraising, and about the decision-making criteria used by an international NGO when adopting new technology. They heard about artificial intelligence in China and the data-for-good movement in the United States. As well as varying the topics, we experimented with various formats. A discussion of the book Invisible Women: Exposing Data Bias in a World Designed for Men by Caroline Criado-Perez was well received.
Our conversations and collaborations will expand in 2020. Melbourne's first Datathon for Social Good launched in February, and 50 people are participating, keen to put their skills to work for Community Hubs Australia, a not-for-profit that engages and supports migrant women with young children. We will continue to build on our tutorials and partnerships. Together, we're widening the usual remit of data science — in terms of both who it benefits, and who is equipped to conduct the work.